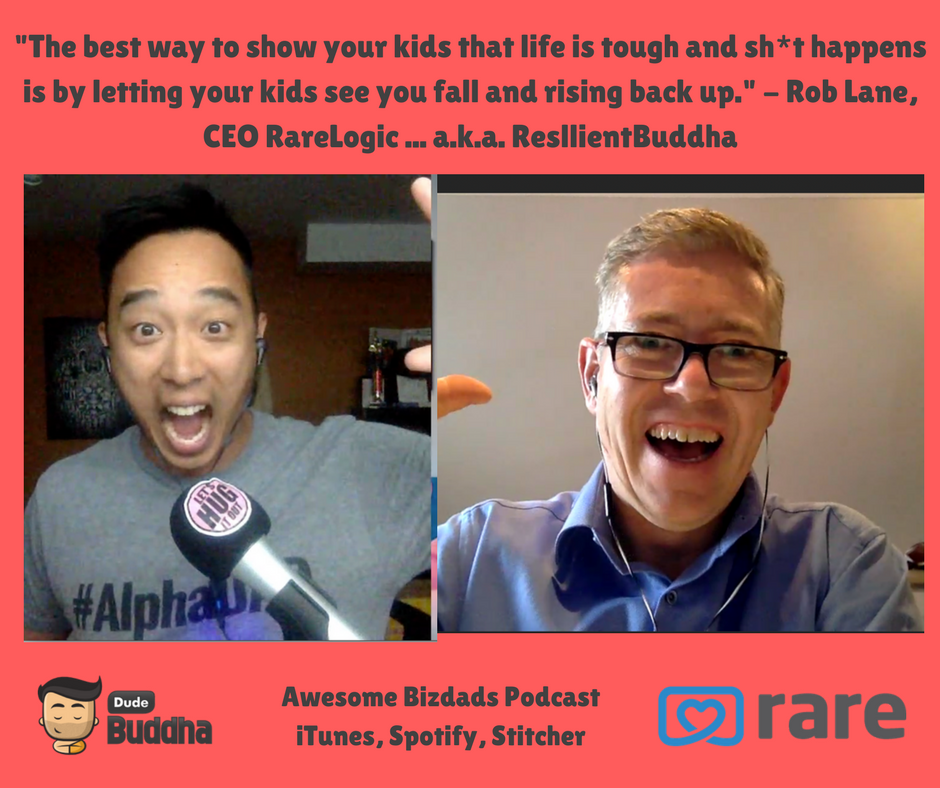 Have you or are you facing a business failure that is starting to show up in your work and your relationships with your family and truly, with yourself. In this interview, Rob Lane, his moments where he faced some serious challenges while running both already super successful businesses as well as failing opportunities.
Among many amazing nuggets about addressing failure, I also learnt:
How Rob quit the corporate world to pursue a start up for a better life!

How people truly learn via experiences

How to show your kids how to pick themselves up

How working through things together with your wife/partner is important

His one question he asks himself every morning that guides the choices he makes

His thoughts on participation medals

The importance of leaving your kids alone (sometimes!)

Where Rob gets his hard work ethics from (I know..that is poor grammar!)

What to do when the signs of stress begin to get brighter!

How to maintain a connection with your wife

The importance of showing that the entrepreneur path is not normal…but it's also not a bad thing. That it can be awesome.
About Rob Lane
Rob is the CEO of RareLogic (rare.io), a high growth SaaS marketing business which delivers significant ROI increases on the marketing investments of eCommerce online merchants. Its products include smart email that utilizes analytics and machine learning to make predictions about which products to offer clients and timing of those offers, customer segmentation applications for more effective targeting of clients and customer verification application to ensure the end customers receives the correct message.The company is venture backed and operates in over 50 countries. Prior to RareLogic, Rob co-founded MyMusic, Inc, a consumer-focused music experience on a mission to be the best place to find, discover, and share everything that makes an online music experience fresh, exciting, and unique. This was sold privately to a French multinational company. Lastly, Rob co-founded Overlay.TV Inc., an interactive video technology for retail/ecommerce which brought to market a technology that made products/items within online video, clickable. He attracted global companies Zappos, Disney, Warner Music, JC Penney, Macy's to the company client list!
Resources:
Website: www.rare.io
LinkedIN: https://ca.linkedin.com/in/robertlane1
Connect with me! Would love to hear from you!
Facebook – 
The Dad Edge
 – Real Dads with Purpose (by Larry Hagner – founder of The Good Dad Project Podcast and the Dad Edge Alliance Mastermind)