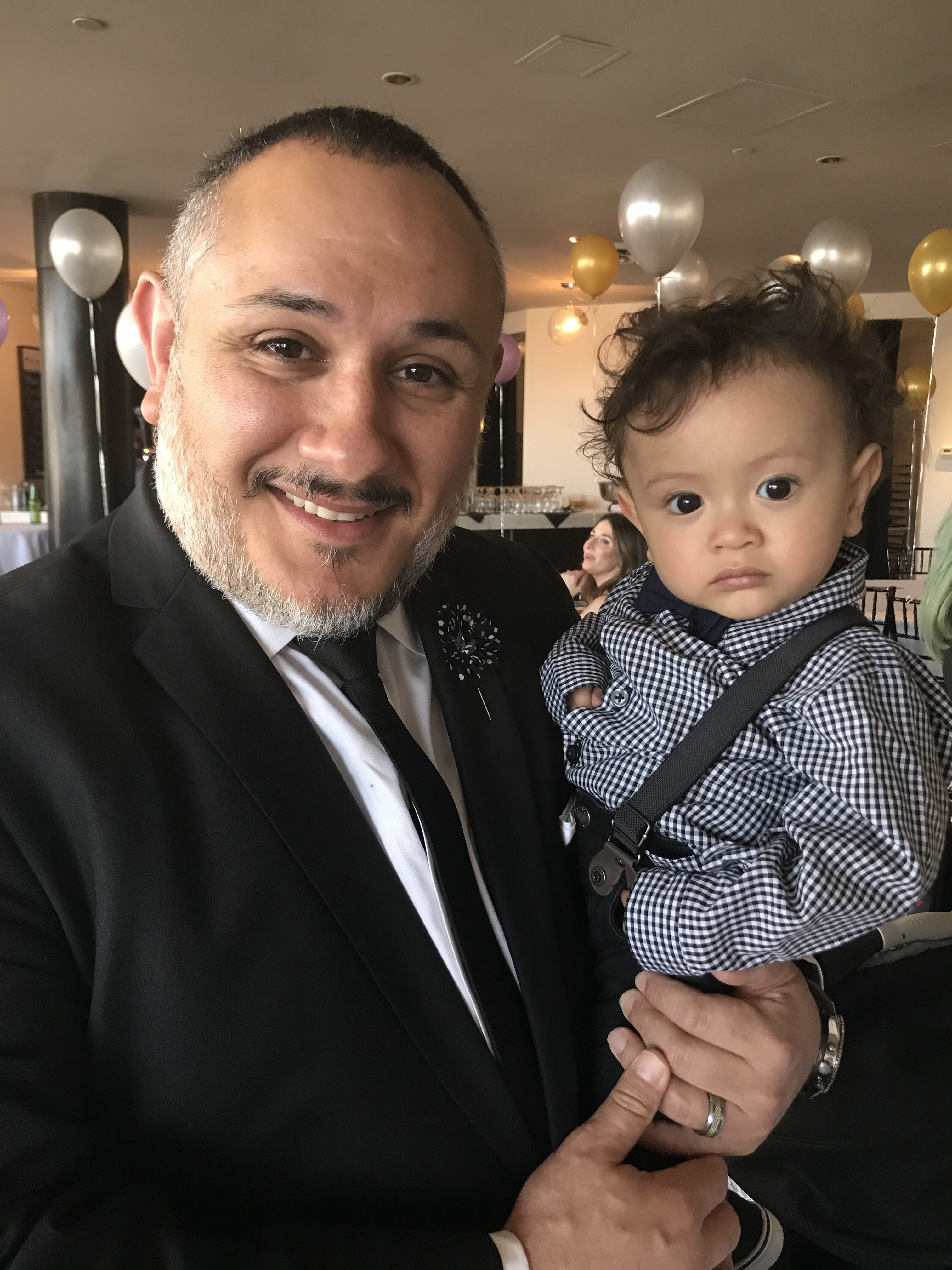 About Kru Mel Bellissimo
A.K.A. PassionBuddha
Mel Bellissimo is an easy-going, passionate (ahemm...hence the PassionBuddha!) and goofy father, a Muay Thai Kru and most importantly, a student of life. He founded Decorus Life, offering leadership & life coaching services to bring clarity and a deeper sense of connection for men who manage a nutso amount of responsibilities. In addition to co-founding DudeBuddha, he is a partner at HealthGenie, where he provides consulting services to gyms, schools and recreational facilities in setting up Muay Thai programs. 
Mel has been engulfed in Muay Thai for over 20 years, including spending 2 years training, fighting and teaching in Thailand. He was at the helm of a successful MMA school in Toronto for over 11 years where he supported thousands of people from entrepreneurs, executives and children. Whether in or outside the ring, the ability to control the impact of emotions in order to achieve clarity and focus under stress is a major factor to winning. It was this very experience that he realized the deeper value of his martial arts training and coaching in supporting the lives of his members. This attracted corporate executives, founders, and individuals who carry an incredible amount of responsibilities to seek the Kru for advice. His desire to be even of greater value to these individuals led him down the path of metaphysics where he studied for 5 years and facilitated a wide variety of classes and seminars across the globe.  He sat on international teaching panels as a speaker for a number of esoteric, martial arts and business events.
About Tuan Nguyen
A.K.A. GangtaBuddha
Tuan Nguyen is a purpose-driven, heart-centred dude, goofy dad (see why he and Mel are partners?), tech entrepreneur, philanthropist, investor and three-time TEDx Speaker. He is the founder of HealthGenie, a multi-million dollar firm serving private health organizations with business advisory services, lead generation, and communications and leadership training. Previously, he and his partners built several multi-million online directories (Canadiankiosk.ca, HealthGenie.ca, CanadianLiving.ca and Autocatch.com) with offices across Canada that served over 100 cities. He has delivered over 400 speaking engagements across the globe on entrepreneurship, corporate culture, leadership and volunteerism.
Born in Vietnam and left by boat during the changing of the guards in 1975. After several days in the ocean, Tuan was held and seemingly lifeless in his mom's arms. She had almost given up hope. And at that 11th hour, a U.S. carrier picked up people from their boat. Tuan's life was saved and when arriving in Hawaii, he had a cardiac arrest upon which he was zapped back to life. Soon after that, he made his way to Quebec, Canada where he spent his life growing up in Montreal and eventually moving to Ottawa where he established his first business in 1994 - Action, a window cleaning franchise. With gratitude for his life and the community that saved his family, he was committed to philanthropy his whole life. Hence every single business since day 1, has been built with community impact in mind.