For Awesome & Conscious Bizdads
Learn and Share Game-changing Lessons and Epic Failures around Business, Relationships, Self-care, & Fatherhood.
Anonymous Membership Community - Podcast - Blog
MOST MEN are AFRAID to fully share what they are FEELING INSIDE.

We got you.

It's why our community is ANONYMOUS.

Here are some challenges that men have shared anonymously...

...perhaps you can relate...
Business

We just completed a large series A raise. Am I excited? Absolutely. Am I scared? Absolutely. But what do I know about scaling? I'm just a programmer turned entrepreneur.

Self-Care

I've been riddled with anxiety for years now and it's hit me hard in my 40's. My joints are hurting. I'm always tired and now I'm onto 5 cups of coffee a day. And I feel like crap because I know I'm not quite there with my daughters.

Fatherhood

Ok. Here I go. I'm an athlete. I envisioned playing ball with my son. But the kid is just not athletic. I'm ok with that. But I seriously have no idea what to do. It's like he doesn't like being with me because all I know what to do with him is play sports. Truth is – it's all I know!

Intimacy/Relationship

I'm struggling in my marriage. We don't know what to say to each other. There's nothing happening in bed. And when something does happen, it feels really blah. We're both not into it. In fact, it only happens after watching some steamy movie and it has nothing to do with each other.
Apply (or refer) into this safe and anonymous space and grow past the obstacles holding you back from greater fulfillment and joy
My Son is my Greatest Teacher
OH NO! MY SON!!
I remember the day I woke up in bed in a panic wondering if my son was ok. He never slept through the night without at least one random scream. I rushed over to his room only to see him sitting up, playing with his stuffed animals and smiling. Then he said, "blahblah."
PROMISE TO MY BOY
That very moment, I promised I would never give up on me again, for him and for me because until then, I was feeling sorry for myself and depressed from a divorce. Then sparked a series of actions I took to better myself - through content consumption and most powerfully, connecting with fellow awesome and conscious bizdads...aka...DudeBuddhas.
GRATEFUL FOR YOU
If you are someone who wishes to be that bizdad who is successful in business and as well as at home, and that family is everything...then you are a DudeBuddha. I'm grateful for you and I look forward to not only serving you but also learning from you.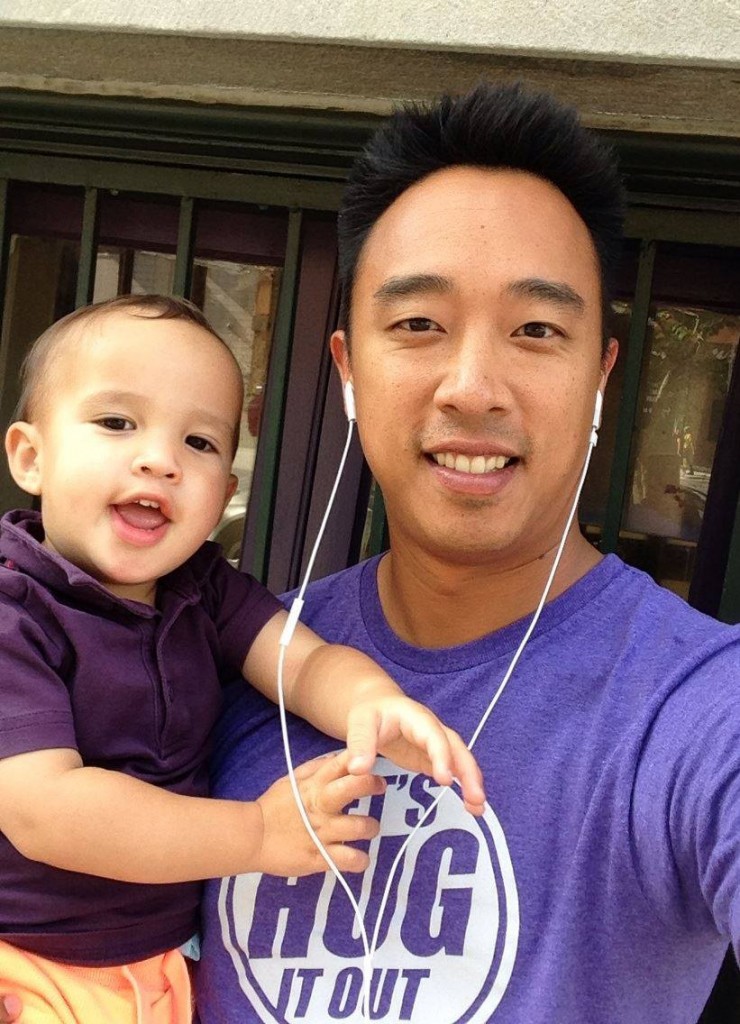 Why the DudeBuddha Community?
The Within War
Despite a growing number of men, in the thousands, who are opening up vulnerably about some of their deepest struggles and insecurities, most men are still not ready and may not do so for the rest of their lives. They are at war within themselves - as they've hidden and even drowned out so much insecurity, dreams and philosophies in order to protect their "image" or their leadership influence or their leadership equity at work and at home and...within themselves!
The EQUALIZER
Yet, the one thing that equalizes us all...is fatherhood. Rich, poor, start up, accomplished - we've all learnt what research has proven: that it is easier to accomplish things...but it's very challenging to experience fulfilment.  In fact, the more successful we are, the less we feel we deserve to be happy. "I have millions of dollars. How could I NOT be fulfilled?" But yet, this person truly does not feel fulfilled.
PATH of DUDEBUDDHA
We do know that the path towards being an awesome and conscious bizdad is to face and overcome our deepest demons as well as unlock all that has been consciously and subconsciously trapped inside. Many successful bizdads have the whole money thing figured out...but what is meaningful to them are the things they have yet to figure out. And this is not as linear as making da cashola.
With millions of men facing this, something I never thought or dreamt up on purpose, has now grown organically...purely out of this need. I'm grateful that you have come here to explore and invite you to check out what we've got here and if it feels right, please do consider applying to be part of our DudeBuddha Community.